Back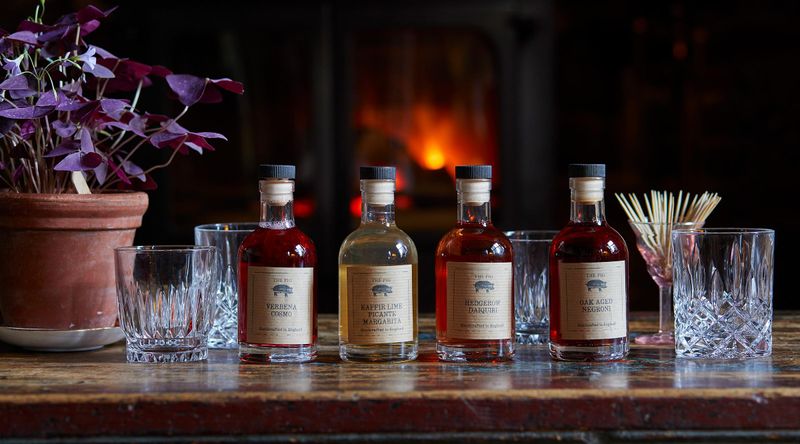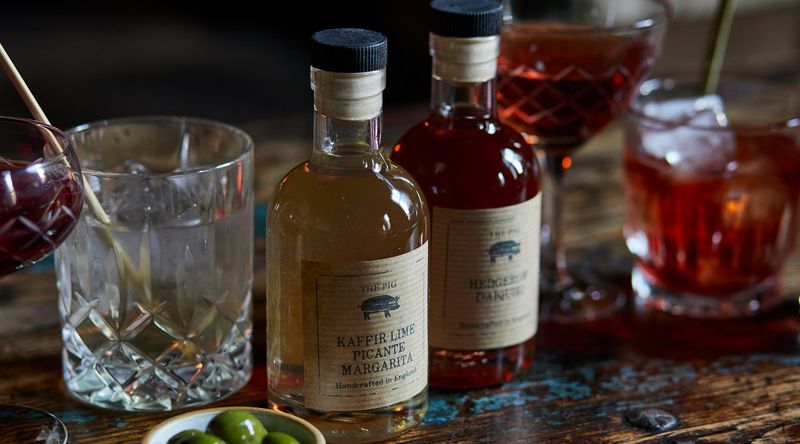 THE PIG's 'at home' Cocktails – set of 4
At THE PIG, we will smash, muddle, blend, shake and throw our way to making you your perfect drink! Together with our friends at World of Zing, we've created four of our favourite, classic cocktails, to help you bring a delicious taste of THE PIG home.
The set includes all four cocktails and each cocktail bottle (200ml) contains two servings.
This product contains alcohol. By purchasing this product, you confirm that you are 18 years of age or over.
Verbena Cosmo with Sapling Vodka (200ml)
A zesty blend of Orange Liqueur, Citrus, Cranberry and Lemon Verbena
Kaffir Lime Picante with Tapatio (200ml)
A delicious cocktail with a bit of a kick! Made with Orange Liqueur, Citrus, Chilli and Kaffir Lime
Hedgerow Daquiri with Two Drifters Pure White Rum (200ml)
Our Kitchen Garden inspiration blending Two Drifters White Rum, Citrus and Hedgerow Berries
Oak Aged Negroni with Sapling Gin (200ml)
A bold cocktail of sweet and bitter flavours. Made with Sapling Gin, Vermouth, Campari, Rosehip and Chamomile Bitters
THE PIG Cocktail Set is ONLY available online and cannot be purchased from THE PIG Hotels.
Kindly note that products are not delivered gift wrapped.
Packaging and delivery
When you checkout, you'll be able to choose from the following delivery methods.
If your order contains wine/cocktail sets and gift vouchers together, your gift vouchers will be packaged in a presentation envelope, rather than a gift box.