Back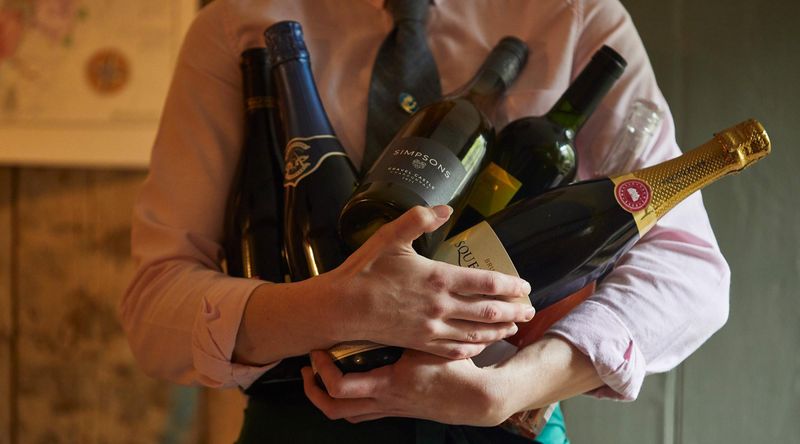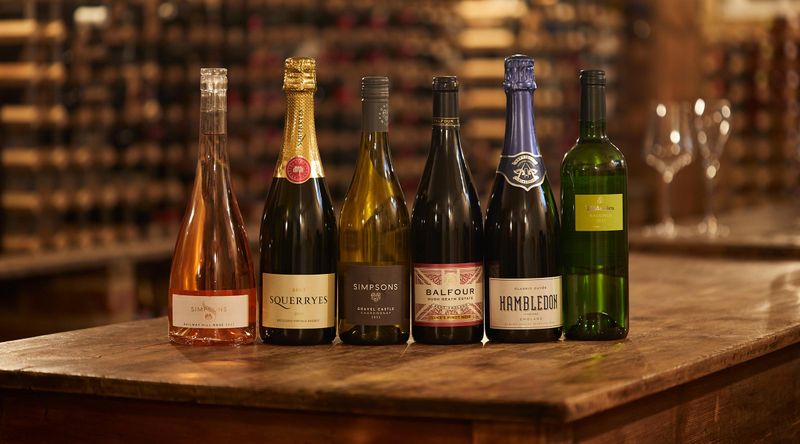 The Ultimate English Wine Case
Loving local is in our DNA, and when it comes to wine, we love nothing more than fruit from our own soil! We are deeply committed to championing these local vineyards and the passionate and inspiring winemakers on our doorsteps!
Wine is never an afterthought at THE PIGs, and we believe English wine really is something special. So, we've carefully curated a showstopping case of six bottles, sourced from the Wine Garden of England in Kent and Hampshire's countryside, for you to enjoy. You can't get your hands on a case like this anywhere else, so it's truly something unique.
There really is something for everyone in this case! Sip on six wines, including two sparklers, a red and a rosé and two whites, all chosen by THE PIG Sommelier Team. If you really want to get stuck in… then tuck into a few festive PIG recipes straight from our Chefs that are the perfect match for these English wines.
What are we drinking?
Hambledon - Chardonnay, Pinot Noir, Pinot Meunier, Hampshire, NV
The perfect bubbles to kick off a social evening, alongside some Piggy Bits!
Squerryes - Chardonnay, Pinot Noir, Pinot Meunier, Kent, 2018
Notes of apple pie, milk chocolate, candied ginger, and tinned peach spring to mind. The palate is vivid fresh whilst combing richness for ageing.
Pair with our Truffle Risotto Balls Piggy Bits
Simpsons - Railway Hill Rosé, Pinot Noir, Kent, 2021
The nose evokes notes of melon, tangerine, honeysuckle, and a zesty grapefruit character. The palate is fresh and uplifting but has enough backbone to be paired with a delicious dish.
Simpsons - Gravel Castle, Chardonnay, Kent, 2021
Reminiscent of granny smith, freshly baked sourdough, lemon rind. The palate features bracing acidity which works gracefully to pair with food and leaves you wanting another sip.
Pair with our Pear and Stilton Salad Starter
Hush Heath Estate - Luke's, Pinot Noir, Kent, 2020
The wine is light, fresh, and delicate. Yet there's complexity here. A basket of hedgerow fruits - red current, mulberry and raspberry sits alongside a delicate spiced and gamey cured meat note.
Pair with our Hogget and Kidney Hot Pot Main Course
Biddenden - Bacchus, Kent, 2021
The Bacchus variety often provides a great homegrown alternative to Sauvignon Blanc. Biddenden's Kentish rendition displays aromatic notes of gooseberry, elderflower, and nettle. Crystal clean acidity is perfect for cutting through a creamier dish.
Includes a mixed case of six (one red, one rosé, two whites and two sparklers) English wines, plus three paired PIG recipes created by our very own PIG Chefs.
Kindly note that products are not delivered gift wrapped.
Packaging and delivery
Your order will be dispatched via a courier and will be dispatched within 48 working hours of placing the order. Once dispatched your order will arrive the next working day. Orders are delivered Monday – Friday. Place your order before 22nd December for Christmas delivery.